The team at BBC Asian Network has produced a very important documentary highlighting the experiences and struggles of Indians and Pakistanis who migrated to Britain in the 1950s and before.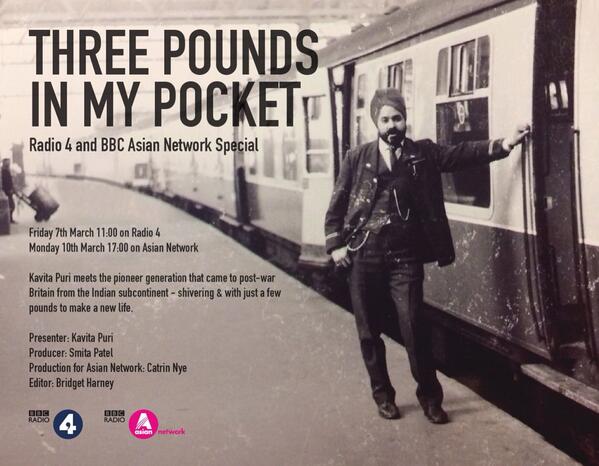 Cold Britain
There are testaments from several of the men who paved the way for the mass immigration that was to follow.
Stories ranging from working in dressing gowns in order to keep warm, to four grown men sharing a room, give an insight into what those who came from former colonies had to put up with.
There are also tales of hostility from the natives who were allowed to discriminate against coloured people in housing, services and jobs. And yet, alongside this, acts of kindness from others which have never been forgotten.
Comments from leading academics in the field like Professor Gurharpal Singh of the School of Oriental and African Studies give an added polish and credibility to the narrative.
Presenter Kavita Puri does a great job to bring alive the memories and experiences of the men that paved the way for the next generation to enjoy the fruit of their labors.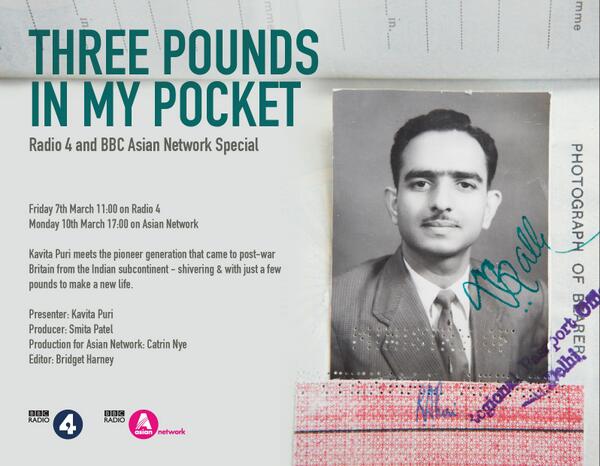 End of Empire
Puri also makes sure to explore the wider themes of legislation, ending of Empire and the social context of post-war Britain in which these experiences are taking place. This is done without diverting away from the first hand accounts from the men, including Puri's own father, which is the real strong point of the documentary.
There is also a nice end point highlighting 'the myth of return' once spouses are allowed to come over and immigrants are no longer the novelty as these men once were.
The first hand accounts are a must-listen and there are five days left to do so via BBC iPlayer.
For further reading, there is a piece in the Times to accompany the production.